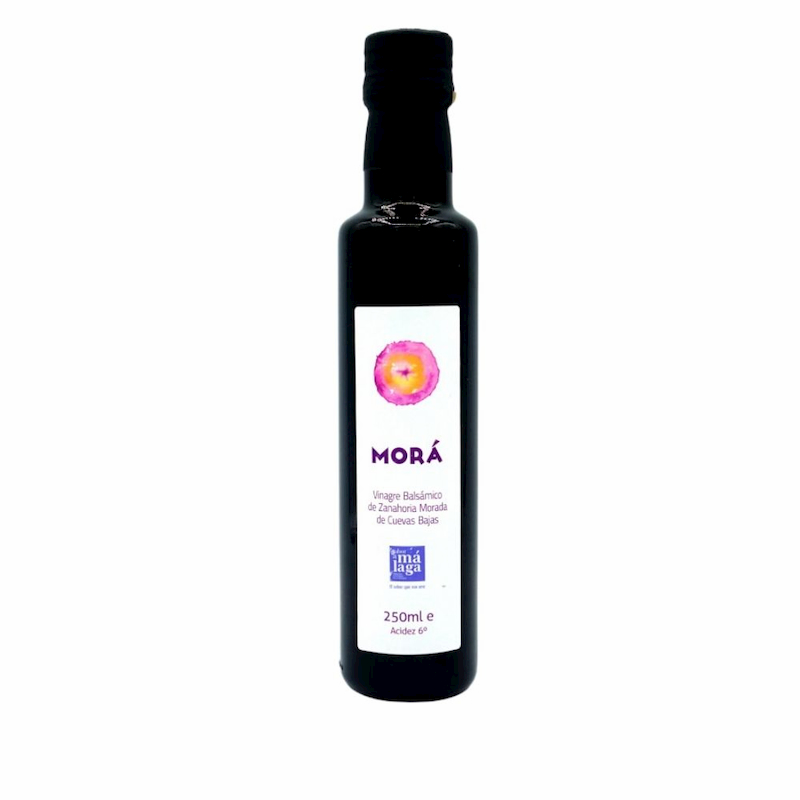 Purple carrot Balsamic Vinegar 'MORÁ' is a traditional Andalusian style vinegar that adds the power of the sweet taste of the typical purple carrot of Malaga.
How to use
Medium acidity with sweet notes, purple carrot vinegar provides an exquisite touch for raw vegetable and fruit salads.
Benefits
Purple carrot has six times more antioxidant power than conventional carrots, regulates intestinal function due to its high fibre content, helps prevent the signs of cellular ageing and protects against cardiovascular disease thanks to its purple-coloured beta-carotene. Rich in vitamins and minerals: Provitamin A, vitamin C, PP, B, B2 and B6; potassium, phosphorus, magnesium, iodine and calcium. Fat-free, rich in fibre and low in sodium.
Size
250 ml
Ingredients of the Morá Balsamic Vinegar
Wine vinegar, rectified grape must, purple carrot extract (20%) and sulphites.
Nutrition Facts per 100 g
Energy 516 Kj / 121 Kcal
Fat <0.50 g, of which
saturated <0.10 g
Carbohydrates 29.6 g, of which
sugars 29.6 g
Protein <1,0 g
Salt 0.30 g