Buy gourmet sweet wine from Malaga
Sort by:
Sweet wine from Malaga
Málaga is known for its good wines, especially the sweet Málaga wines. There are two types of wines with denomination of origin in Malaga, Denomination of Origin Málaga and Denomination of Origin Sierras de Málaga.
… [read less]
From Málaga Gourmet we review the best sweet wines in the area.
Sweet Malaga wine
If we talk about sweet wines from Malaga we have to start our route with the famous Pedro Ximenez.
A wine with a hundred thousand uses, from a delicious aperitif to accompanying a large dinner, even as an ingredient in a multitude of recipes. It is a wine made from the Pedro Ximenez raisin grape, from which it gets its name, slowly dried in the sun.
A wine born in the south, which retains all its Mediterranean flavor. A delight that we should all enjoy as lovers of good wine. It has a dark mahogany color and is accompanied by roasted notes and a slight flavor of cocoa and raisins.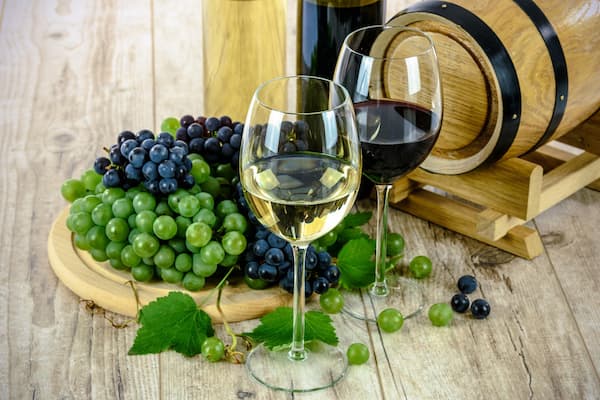 Continuing with our list of the best sweet wines from Málaga, we turn to Málaga Virgen wines.
Produced in a family winery in the Costa del Sol area, they have been producing all kinds of wines for more than a hundred years.
It is a liqueur wine made from Pedro Ximenez grapes, with a sweet smell, full body and sweet taste.
With a dark mahogany color with amber reflections that captivates whoever sees it and falls in love with whoever tries it, it has a medium intensity and has an aroma of caramel and chocolate.
Another of the sweet wines from Malaga that we could not leave behind is the king of Malaga festivities, Cartojal.
El Cartojal is a sweet wine, which is consumed very cool and is made from Moscatel de Alejandría grapes. It can be consumed any day of the year, but during the Malaga fair its consumption is almost mandatory, it is one of the most typical products of the Costa del Sol and loved by all Malaga residents.
It has citrus and floral touches that combined with its sweetness give an incomparable result. The perfect sweet wine to savor the essence of Malaga and to enjoy the Malaga fair.
Pajarete, is another of the most valued sweet wines in the area. Dark amber in color, it is a unique wine to drink as an accompaniment during a meal. It is made from Pedro Ximénez grape and Moscatel de Alejandría grape.
To end our tour of the best sweet wines in Malaga, we would like to make a special mention of one of the most succulent and famous wineries on the Costa del Sol, the famous Quitapenas winery.
The Quitapenas winery is the largest producer of wines under the designation of origin of Málaga and Sierras de Málaga.
Founded over a hundred years ago, Bodegas Quitapenas currently produces all kinds of desserts, but they are specialized in the sweet wines from Malaga that we love so much. Its great success is the Pedro Ximenez with the denomination of Malaga.
Where to buy sweet wine from Malaga
At Málaga Gourmet Experience we bring you typical Mediterranean gastronomy, with the highest quality products from the Costa del Sol.
An ideal combination between tradition and flavor that is transformed into an explosion of flavors in each of our products.
If you want to buy sweet wine from Malaga online, we are your place. At Malaga Gourmet Experience we take care of each of our products in detail to always offer you the best selection of quality products.
A delicious experience that you can live from anywhere in the world in your living room. Buy the best sweet wines from Malaga online and enjoy all its flavor and benefits without leaving home.