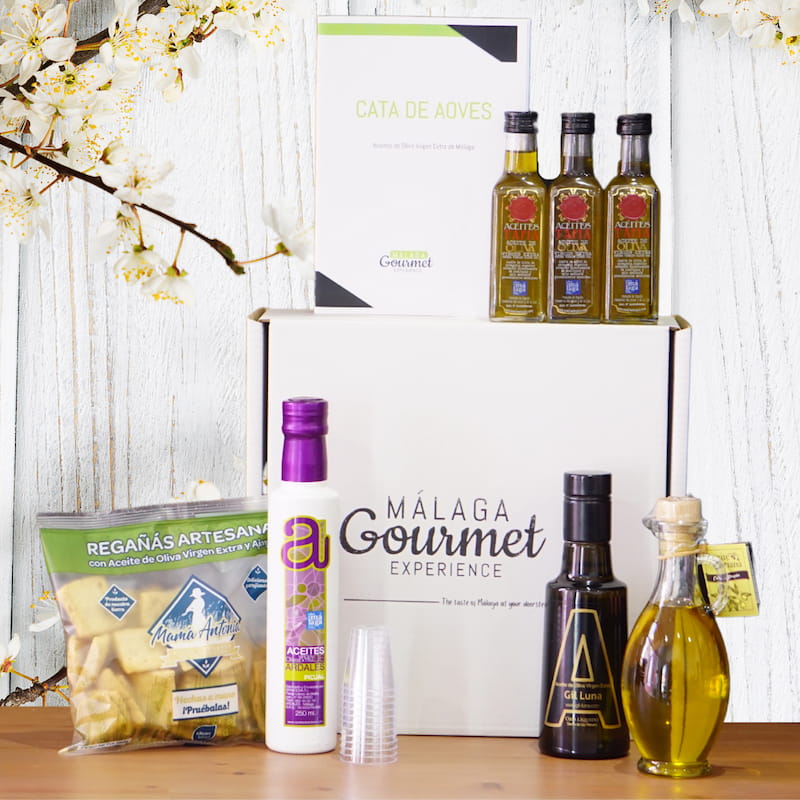 Olive oil tasting Málaga TASTE OF GOLD
Olive Oil Tasting at home!
The Taste of Gold pack includes a variety of the best olive oils from the south of Spain. It is perfect for beginners in the gourmet world of the Extra Virgin Olive Oil.
It offers a very special experience for family and friends. This pack also includes some instructions on how to make a profesional olive oil tasting at home.
This pack contains:
Extra Virgin Olive Oils Tapia x3 300 ml
Extra Virgin Olive Oil Periana 250 ml
Extra Virgin Olive Oil Gil Luna 250 ml
Extra Virgin Olive Oil Ardales 250 ml
Breadsticks 300 g
x2 Instructions to make a professional olive oil tasting
x12 Clear plastic mini glasses for the oil tasting
*If you buy this gift box you do NOT need to click on "I want it as a gift". All gift packs include a special packaging and a free greeting card. To write your message please use the "Notes" text box that appears during the checkout process.
Only logged in customers who have purchased this product may leave a review.