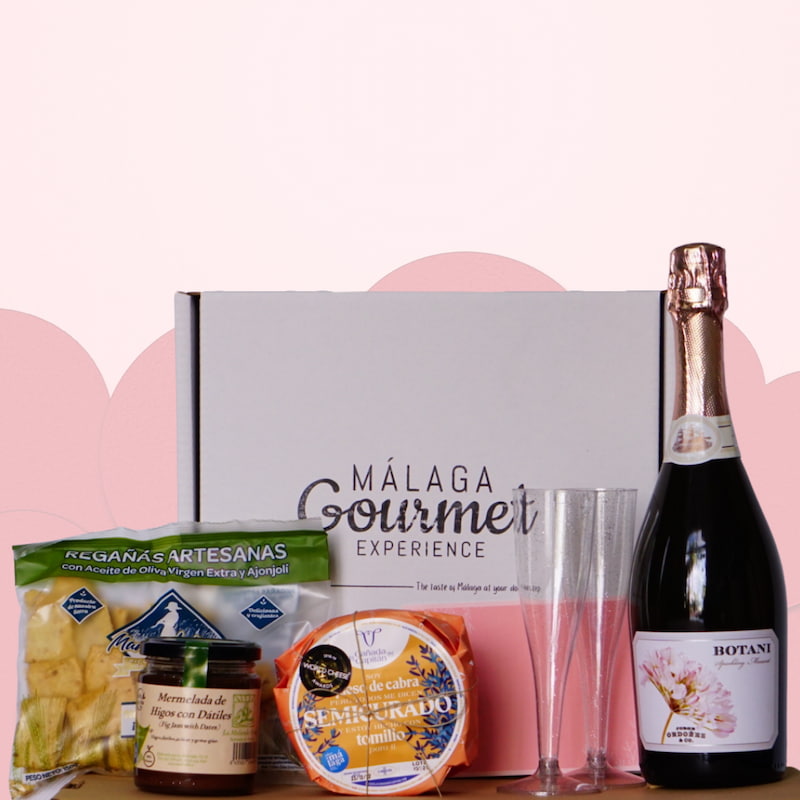 Special Valentine's Day dinner for 2 people
Special Valentine's Pack
We know that love must be shown throughout the year, but it is also true that a detail on Valentine's Day can brighten the day of that special person. You will surely be right with this little box of gourmet products that you can enjoy as a couple. Don't give material things, give shared moments.
Dinners to surprise your partner
This pack includes:
Botani Muscat – Semi-sweet sparkling wine
Semi-cured/semi-cured cheese with thyme (450 g)
Fig jam with dates
Scold bag
2x champagne glasses
Card with dedication
*When you buy this gift pack you do NOT need to click on "I want it as a gift". All gift packs are already specially packaged and include a free dedication card. To write your dedication, use the "Notes" text box that appears in the checkout process.