Are you looking for an original gift? Surprise that special person with a gourmet gift pack and let the flavors express what words sometimes cannot.
It has always been said that happiness begins with the stomach, if an important date is approaching, opt for gourmet gifts from the Malaga area and give away a little authentic Mediterranean happiness.
Online gift gourmet pack
Gourmet gift packs are a great option to conquer from the stomach, there are all kinds of gourmet packs, from other countries with different gastronomic cultures to traveling to the depths of our rich and extensive gastronomy.
We have combined the best products from the province of Malaga to enjoy a gastronomic experience on the Costa del Sol thanks to our gourmet gift packs.
For a very romantic gift, To me you are perfect, wine, cheese, jam… if this doesn't steal your heart, we don't know what can.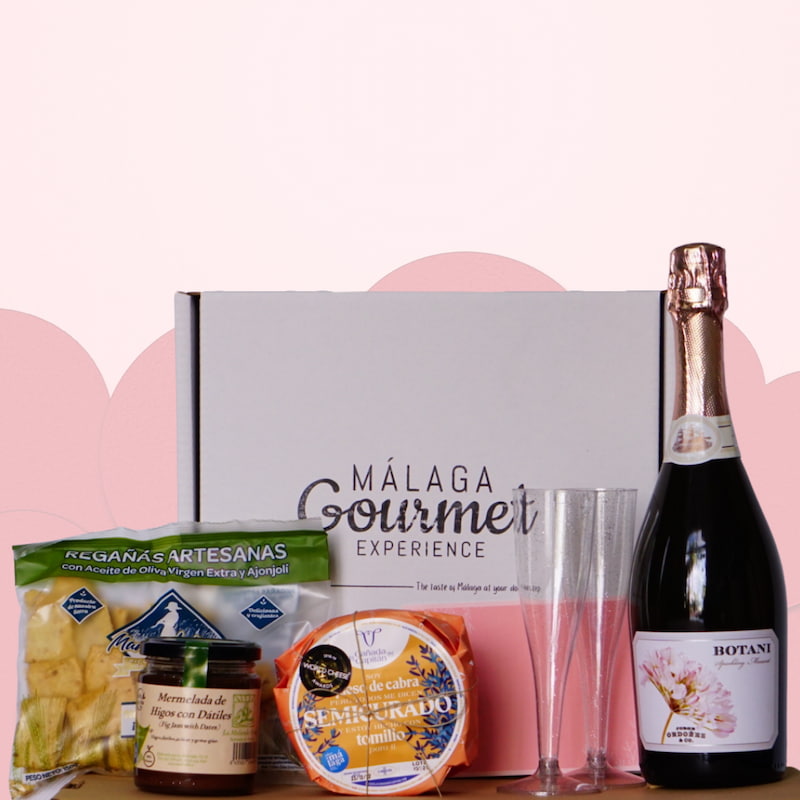 All the flavor of Malaga to share a unique and delicious moment with your partner.
Italy and Malaga united in the same pack? With our gourmet Málaga Mia gift box! it's possible.
Typical Italian food with a taste of Malaga, imagine savoring a rich plate of artisan rigatoni accompanied by a good wine. With Malaga products and the essence of Italy, a mixture of cultures ideal to surprise with the best delicatessen products to give as gifts.
How to give Malaga in a single gourmet gift box, with the Explore Malaga XXL pack. The perfect gift for those who always want a little bit of everything, a gastronomic experience that seduces our 5 senses with the best products from the province of Malaga.
You can combine this gourmet gift pack with gift packs from other parts of Spain and go on a gastronomic tour around the country without having to leave your home. A unique and perfect experience to share great moments together.
For cheese lovers we have a gift to drive them crazy with, Say "cheese" and go crazy with the taste of southern cheeses.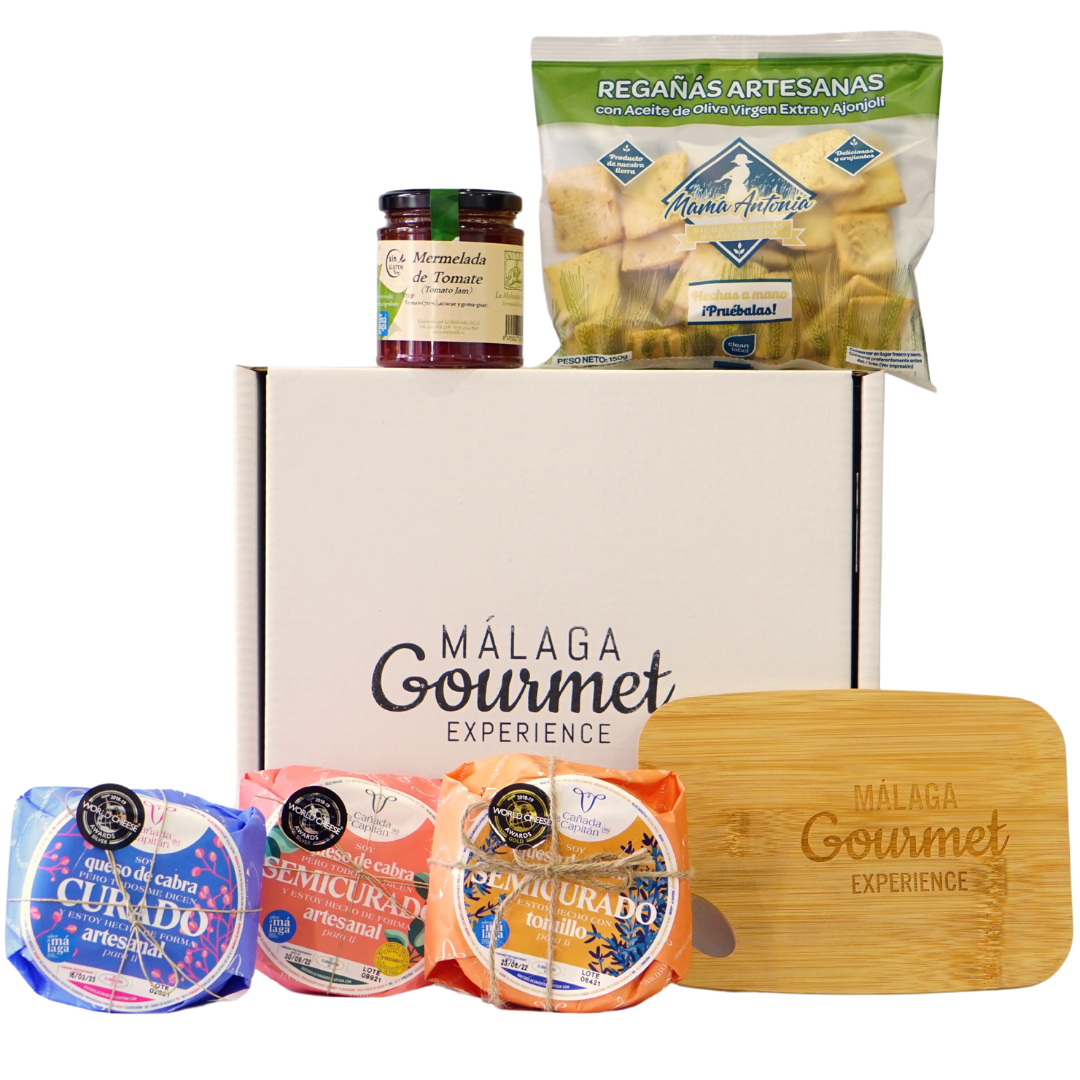 The perfect kit to enjoy the best goat cheeses in Malaga, from the softest to the strongest. You will not be able to decide which is the most delicious.
Gourmet gift box
If you liked the idea of ​​a gourmet gift box but that person is more into drinks than food, no problem, there are great options for you.
If you want to give a gift to a beer or wine lover, don't beat around the bush and opt directly for a wine and beer tasting at home.
The craft drinks made with products from Malaga and full of nuances of the earth, a unique experience.
When you opt for some delicatessen products to give away, nothing can go wrong, you just have to share the gift or see how the other person enjoys it, but we warn you, it will be difficult to resist all the flavor that the gourmet packs hide.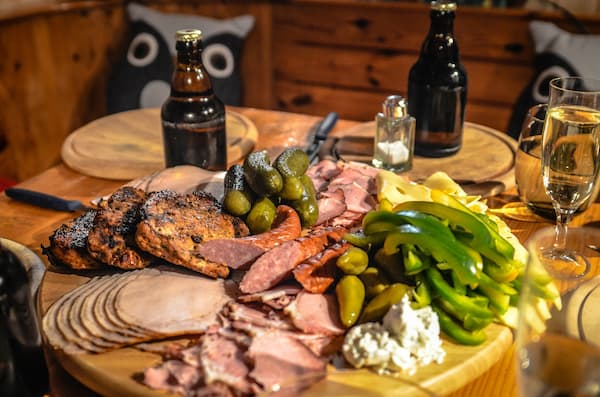 En Málaga Gourmet Experience te acercamos los mejores packs gourmet de regalo de la Costa del Sol. Una combinación ideal entre tradición y sabor que se ve transformado en una explosión de sabores en cada uno de nuestros productos.
Regala un viaje gastronómico que puede vivir desde cualquier parte del mundo en el salón de su casa con este gran regalo.
En Málaga Gourmet Experience cuidamos al detalle cada uno de nuestros productos para ofrecerte siempre la mejor selección de productos de calidad, ideal para un detalle.
At Málaga Gourmet Experience we bring you the best gourmet gift packs at Málaga. An ideal combination of tradition and flavor that is transformed into an explosion of flavors in each of our products.
Give a gastronomic trip that can be experienced from anywhere in the world in your living room with this great gift.
At Málaga Gourmet Experience we take care of each of our products in detail to always offer you the best selection of quality products, ideal for a detail.